I realize I haven't really posted any of my other work from the last year. I thought I should probably sort though some of it and post it. Hopefully it will help organize my thoughts to see what all came from it, and help me decide what direction to go for future endeavors.
The drawings I've thrown together here are from random situations and environments. Places like malls, zoos, friends apartments, my dads house, the light-rail ect. They're done in a variety of my different styles ranging from very simplified, refined, loosened, abstract and everything in between.
Most of the drawings were done very fast without much attention to draftsmanship. I tried not to get hung up on one specific drawing for too long in hopes to strengthen my overall drawing ability. Some of them were almost specifically done to "document a pose" overall without worrying about capturing any real character. This is more obvious with the quick 15 sec. sketches i did with my old roommate.
I can imagine that a lot of the drawings wont really be understood because while i was drawing them, the "drawing lines suggestions" were meant to mean something specific to me that only i could understand because of my thought process at the time (especially with the abstract stuff). Regardless, I think you can get a good idea of what I was trying to do and my reasoning behind it.
-on a side note, Since there were so many, I didn't put a ton of time into cleaning em up.
ANIMALS
zoo animals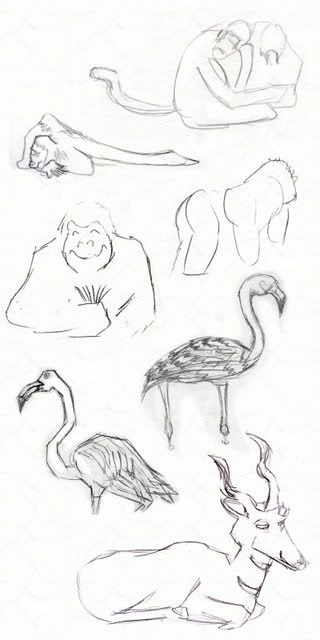 Toby (my cat)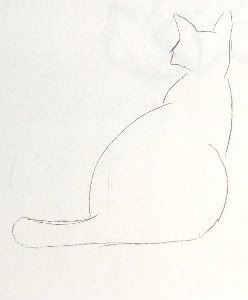 I like this one because of how simple it is. I feel this might be one of my stronger drawings.
Seahorse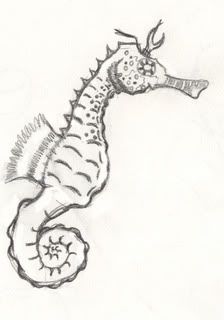 This was a preliminary sketch I did before making the seahorse for last years AICP.
Environments / objects
Flower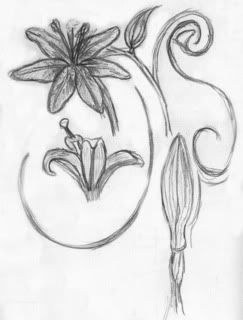 Originally the AICP jellyfish were suppposed to fly out of blooming flowers. Here are a few sketches I did of flowers. I actually modeled textured, rigged and animated a flower blooming for it. Ultimately it didn't end up getting used for the final. Hopefully ill fine time to post it on here.
waterfall - Sketch crawl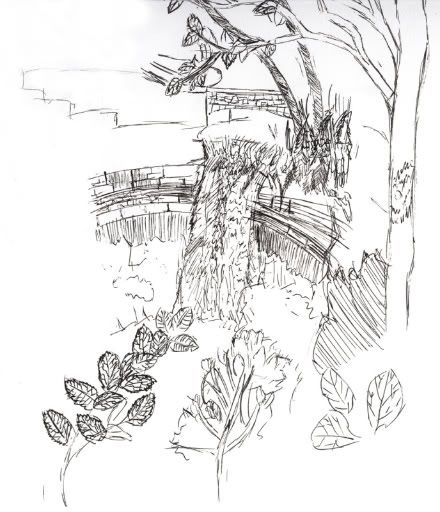 I feel like I needed more time with this one. Still, I ended put putting more time into it then I though I would.
People
Lightrail and mall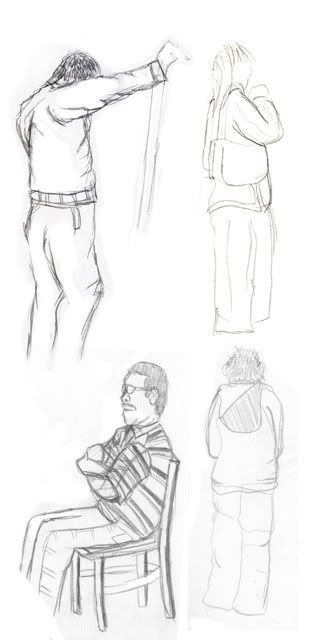 Downtown ect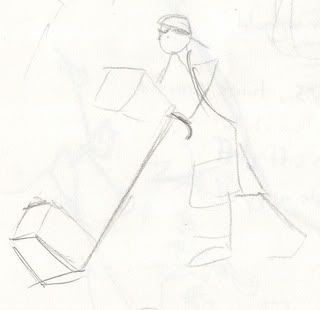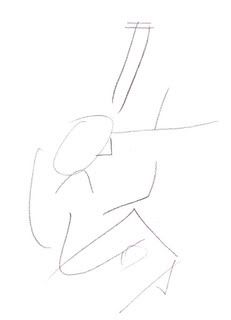 Another one of my favorites. Its clear what it is yet there are barely any lines on the page.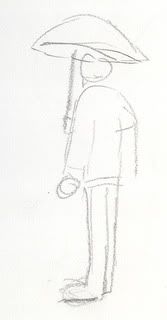 Adam (my old roommate)
So in an effort to strengthen our drawing skills, my roommate and I would do these hour long drawing sessions where we would just draw each other on in random poses on off in 15 second intervals. Often times i would confuse myself not being able to understand what made one drawing better then the rest. Looking at it now though, it seems like there only so much you can do for a drawing in that short amount of time. You need to take time to digest what you have done otherwise, you'll be doomed to repeat your same mistakes.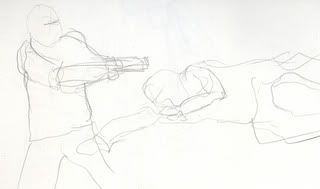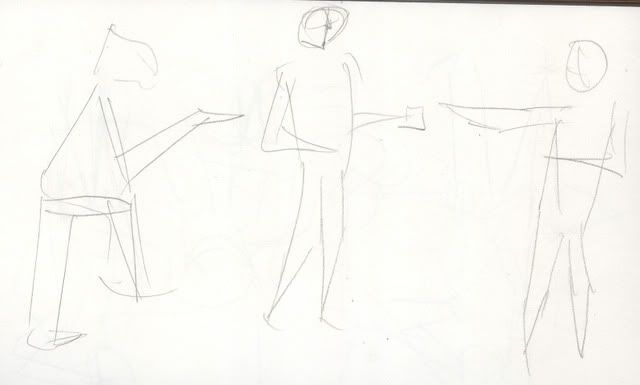 Friends
Joe - my new roommate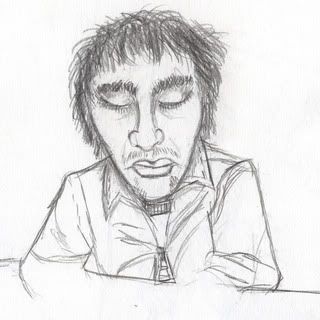 Aaron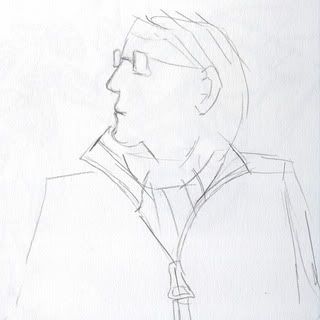 Going abstract
Joe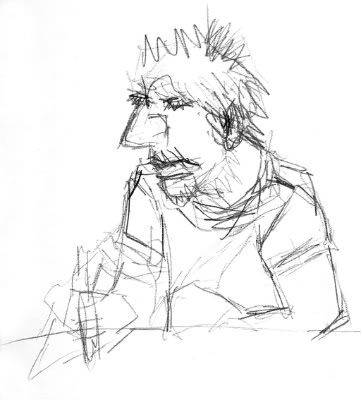 I little more sketchy. Less about form and more about feature here.
and further into abstract ..
Ron
This is a drawing of my good friend Ron. What? You don't see a person? He's right there.. Sitting on a office chair playing video games.
Downtown Nightsky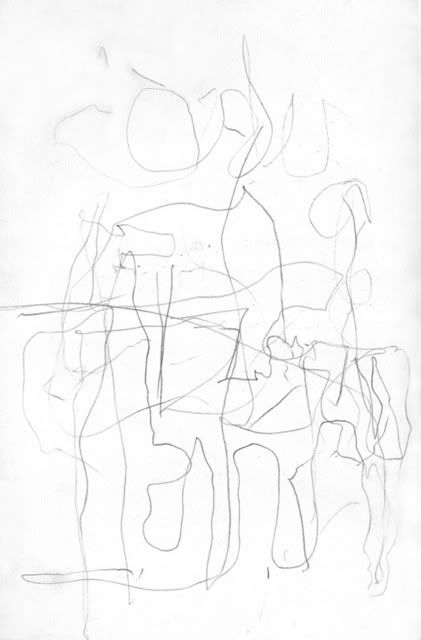 And this is downtown Minneapolis from Aarons window. I swear it looks exactly like this.
Emory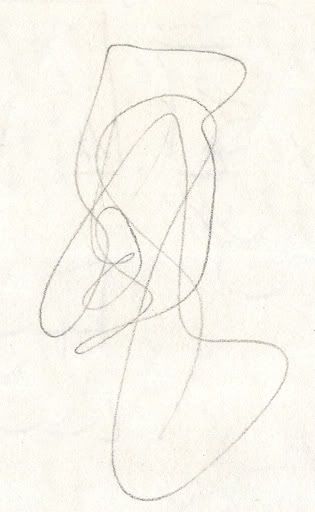 zebras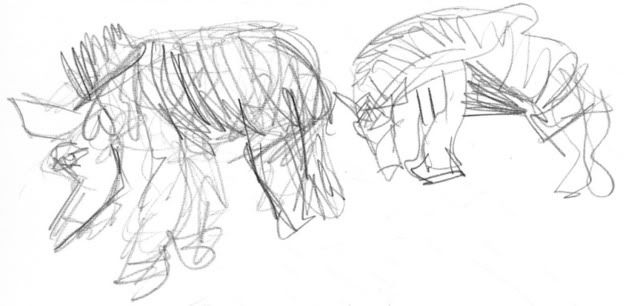 And here have some zebras.
HANDS
Okay back to reality now.
Some months back, there was a week where I was drawing hands again. They are probably one of my favorite subjects to draw. I should draw them more often. Forgive me if one or two of them is from a resource online somewhere. I was looking at a lot of references at the time and forgot which ones were fully original :/ I'm pretty sure there all mine though.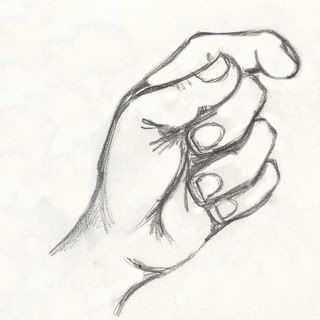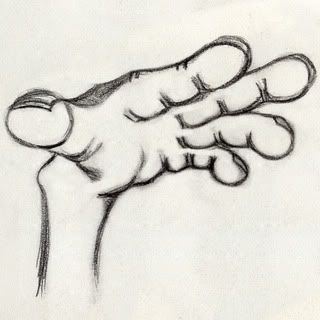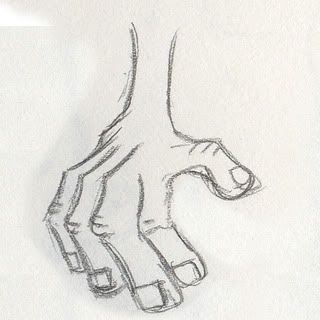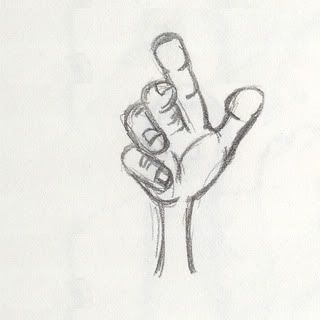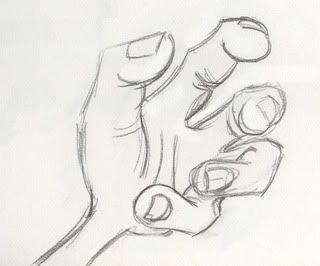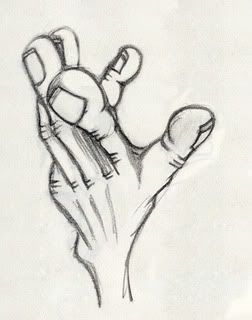 I liked the exaggerated perspective on this one.
So there's just a few of the drawings of 2010. There were more but these are the ones i felt like talking about. I hope to post something like this for my 3D work in the next few days.